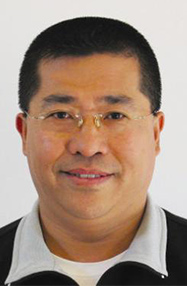 As Managing Director of the Pudu Group, Yingming has built up a range of technology and property businesses including Epern Telecom Co. Ltd., Beijing's largest privately owned ISP. He is also involved in China Digital Kingdom an internet datacentre development business in China.
Bachelor of Philosophy | Jilin University
Master of Law | Jilin University

Before joining Rectifier Technologies as CEO in 2010, Yanbin was Chief Operations Officer at Tianjin IC Card Public Network Company of Tianjin China and Vice-President of Transtech Sino America, based in Florida USA. He was instrumental in the restructuring of the Rectifier Technologies group in 2012, leading it back to growth and profitability.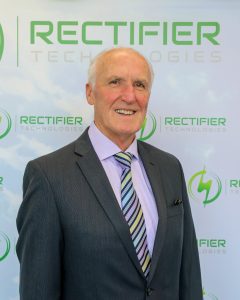 Bachelor of Science | University of Melbourne
Master of Science  | 
University of Melbourne  
As a founding director of Rectifier Technologies Pacific, Tino was instrumental in its product development programs that led the world in telecom power using switch mode technology. He brings to the board a significant amount of technical and business expertise.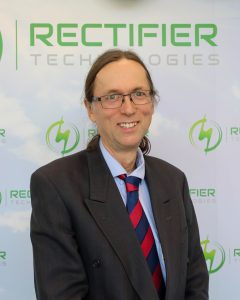 DIRECTOR & HEAD OF POWER ENGINEERING
Bachelor of Engineering | University of Melbourne
Nigel was a founding director of Rectifier Technologies Pacific and has been involved in all its product development since. Before Rectifier Technologies,
Nigel was involved in induction melting equipment at Inductotherm Melting, in sound reinforcement power amplifiers for professional audio at Clockwork Audio, then in telecom power supplies at Ausmode/Exicom. He has published 8 papers and holds two current patents.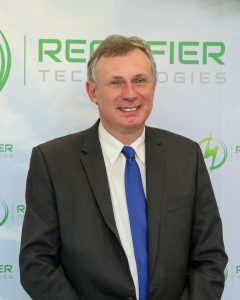 Bachelor of Science (Hons) | University of Tasmania
Paul joined Rectifier Technologies in 2002 and has over 30 years of experience in R&D. Prior to Rectifier Technologies, he worked in various R&D companies specialising in the management of software development. Now Paul manages the operations of Rectifier Technologies Pacific in Melbourne including Engineering, Manufacturing, OH&S, HR, environmental, quality, IT and software development.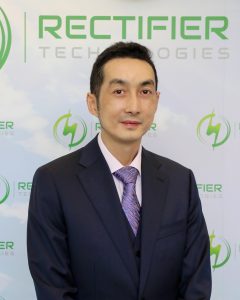 GROUP FINANCIAL CONTROLLER 
Bachelor of International Trade | 
Renmin University

Master of Professional Accounting | 
Victoria University

MBA | Victoria University
David has worked as a Certified Practising Accountant for over 15 years with both ASX listed and private companies. He also led a team as sales & marketing manager for more than 7 years when he worked in the industrial equipment & vehicles industry in China, prior to joining Rectifier Technologies in 2013.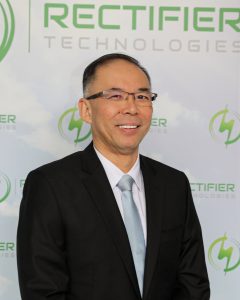 Bachelor of Engineering | University Science Malaysia
Prior to joining Rectifier Technologies, SB was a product development engineer at National Semiconductor, Senior R&D engineer at Nemic Lambda and R&D Manager at Alcatel Network System. He also co-founded Topaz Power (renamed to Rectifier Technologies (M) after acquisition in 2004). SB brings years of technical and manufacturing experience to the management team and manages Rectifier Technologies' primary manufacturing facility in Johor Bahru, Malaysia.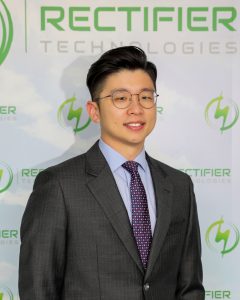 GROUP DIRECTOR OF SALES & MARKETING
Bach of Engineering (Hons) | University of Melbourne
MBA (Executive) | 
Melbourne Business School
Nicholas joined Rectifier Technologies in 2008 as a software development engineer and later transitioned to a sales role within the group. He brings commercial leadership and technical input to the management team, fundamental in identifying new markets and promoting business growth for Rectifier Technologies.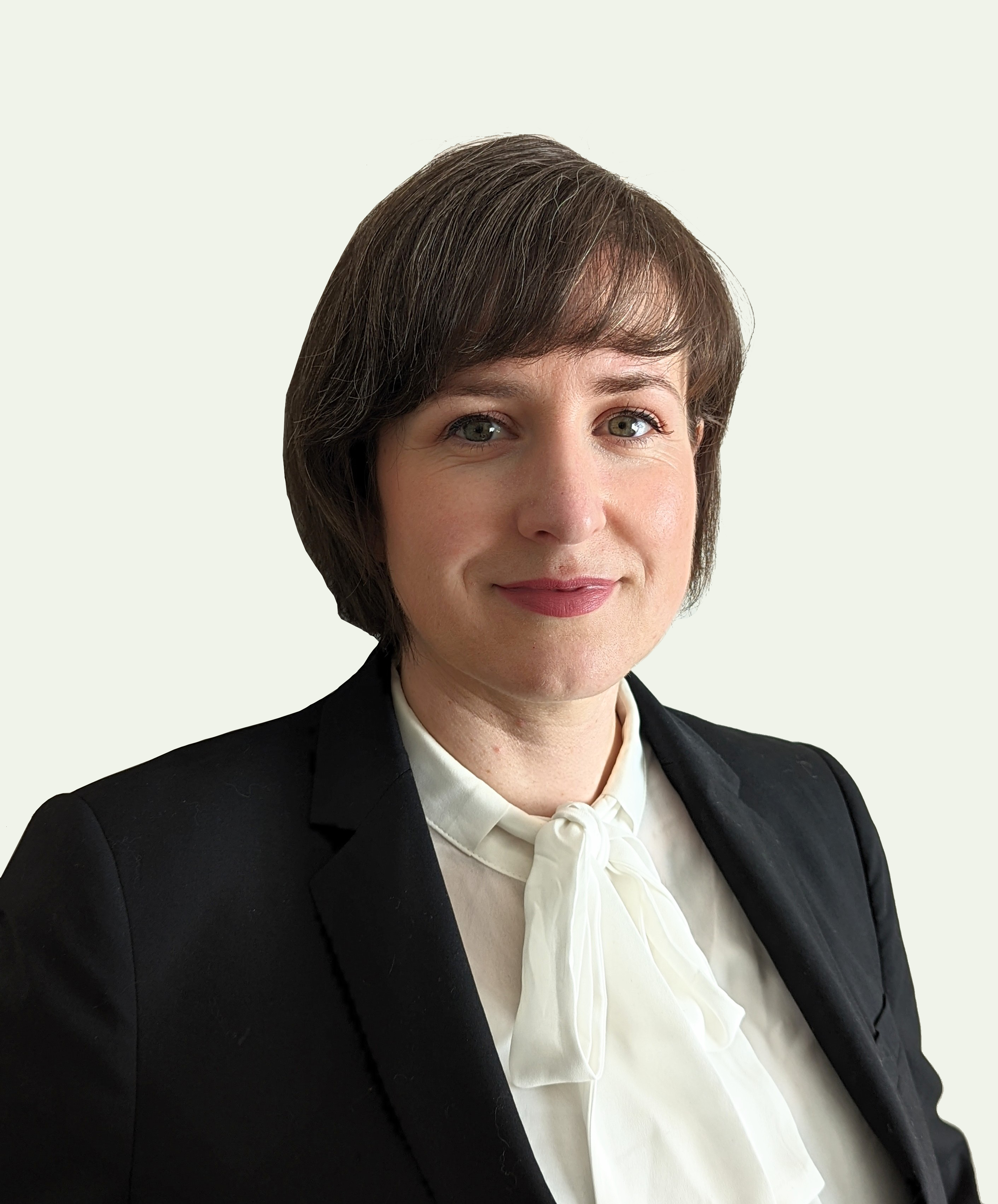 Bachelor of Law | Deakin University
Ms Taylor has 5 years' experience working in Company Secretary and Assistant Company Secretary roles with listed companies. She previously worked for Computershare Investor Services Pty Limited in various roles for over 10 years.