Powershelves
Narrow by:
Category
Powershelves

50.0 kW

Modules

30.0 kW

29.0 kW

Systems

25.0 kW

8.6 kW

8.0 kW

6.0 kW

2.4 kW

1.4 kW

1.2 kW
PACQ Flex'ion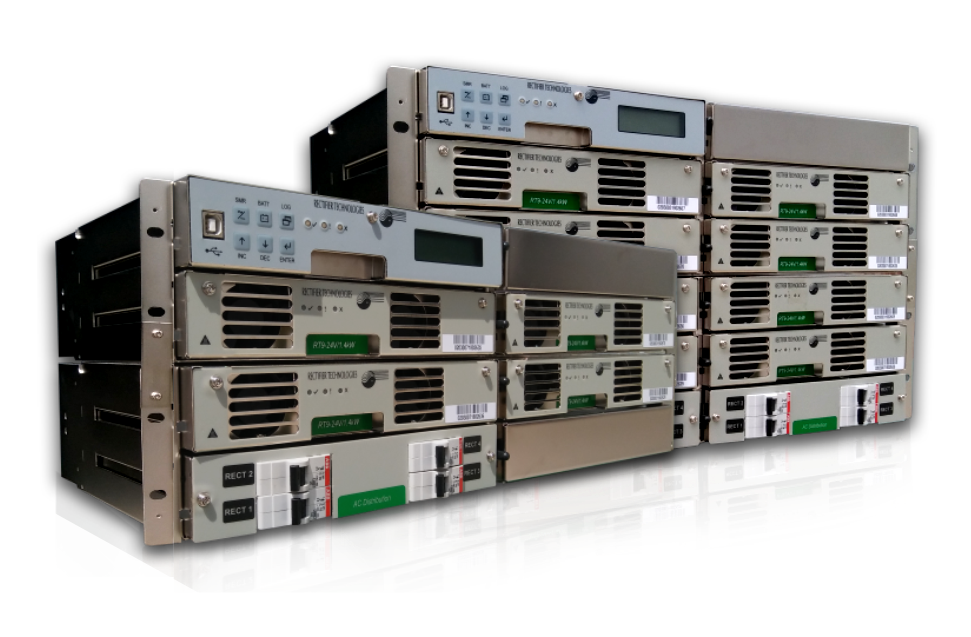 Input Voltage (VAC):

85-300 VAC or 147-520 VAC

Output Power (kW):

Up to 19.2kW

Output Voltage (VDC):

120, 240 VDC
The PACQ Flex'ion is optimised to charge FLEX'ION™ batteries (from SAFT). The battery is charged according to the levels from the BMS thus preventing over or under charging scenarios, literally giving the battery what it wants.
A CAN bus interface enables the communication between the PACQ charger and BMS of the Flex'ion battery.
Compatible with SAFT FLEX'ION™ Li-ion Batteries
Monitor up to 12 Battery Strings
Suitable for Industrial Battery Charging: 120 and 240 VDC
4U or 6U options available
Low Mean Time To Repair
Automatic Battery Discharge Test
Optional SNMP, Modbus and Communications
PACQ Flex'ion Brochure
RT12 120V datasheet
RT12 240V datasheet
PACQ Powershelves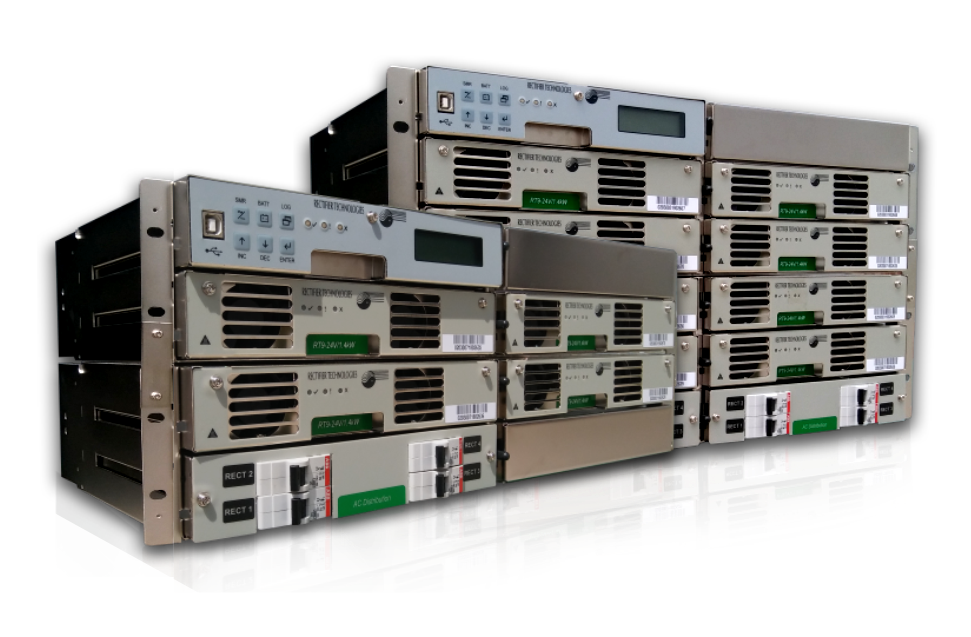 Input Voltage (VAC):

85-300 VAC or 147-520 VAC

Output Power (kW):

up to 19.2kW

Output Voltage (VDC):

12, 24, 32, 48, 120, 240 VDC
PACQ Powershelves are modular, fault-tolerant, compact DC power systems made up of switched-mode rectifier (SMR) modules. The PACQ systems come in a wide selection of DC output voltages and in two scalable form-factors, 4U and 6U.
These compact systems have been proven in many critical & non-critical applications including switch-tripping in substations, defence, scientific instruments, aviation and more. They can be mounted in open or enclosed 19" racks of 400mm depth or greater.
4U or 6U options available
Wide DC Output: 12V, 24V, 32V, 48V, 120V, 240V
SMR modules: RT9, RT11, and RT12
Hot-pluggable SMR and Controller modules
SNMP, Modbus and DNP3 Communications Available
Automatic Battery Discharge Test
Optional Battery Cell Monitoring and Mains Monitoring