News
Photos from 3rd CharIN Asia Conference
by rectifier technologies | 11 Nov 2019 | News & Updates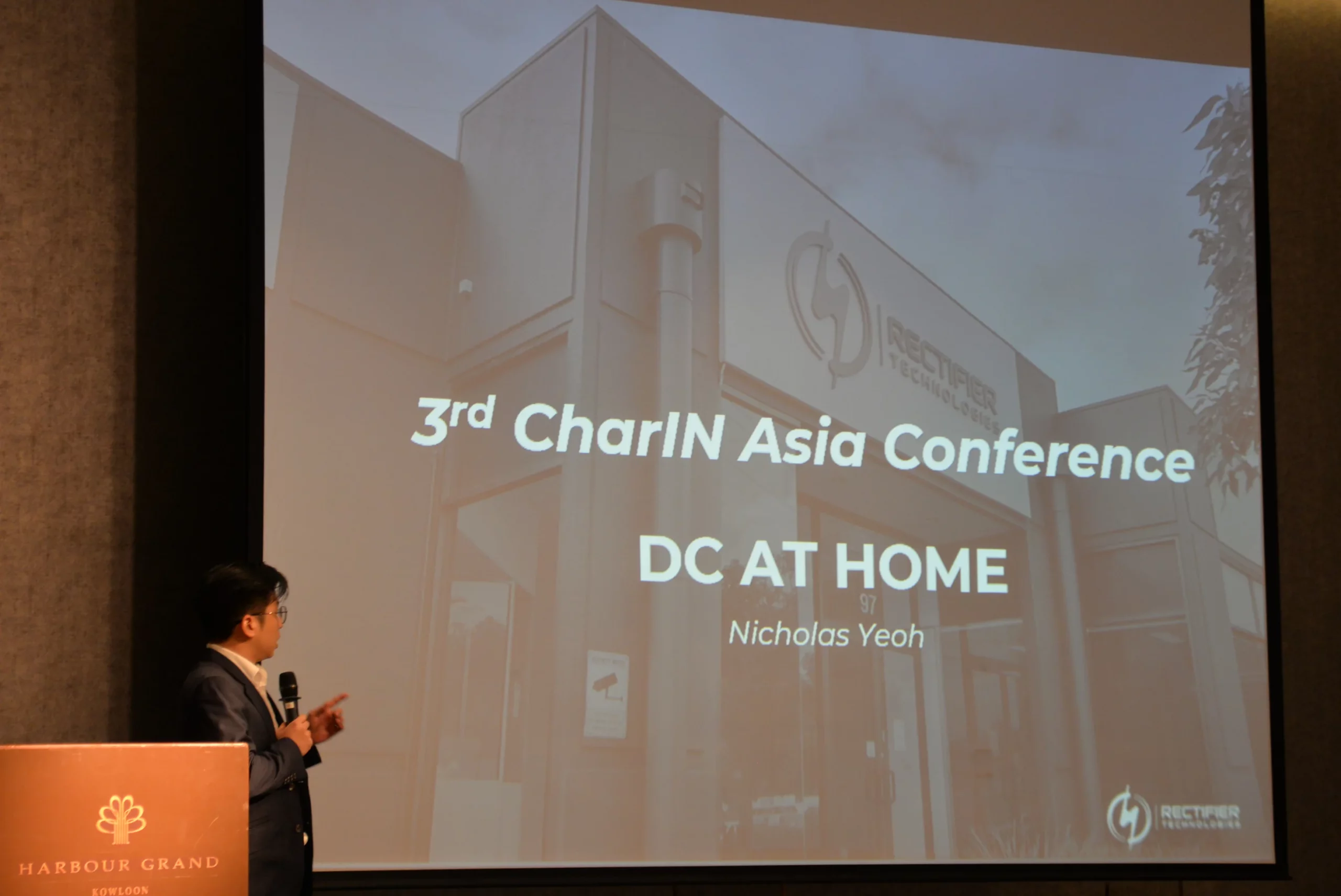 Sharing photos from the CharIN Asia Conference.
At the conference Nicholas presented on 'DC at Home' and were pleased to learn that many others shared our views.
Nicholas Yeoh (Director of Rectifier Technologies Singapore) – "E-mobility has reached the point where EV battery capacity is large enough so that on-board chargers can be taken out resulting in a less complex and lower cost EV platform".
Special thanks to CharIN for giving us this opportunity to present. This event gets better each year, well done and congratulations!