News
Ready to Deliver – EV DC Charger OEM Starter Kit
by rectifier technologies | 24 Mar 2018 | News & Updates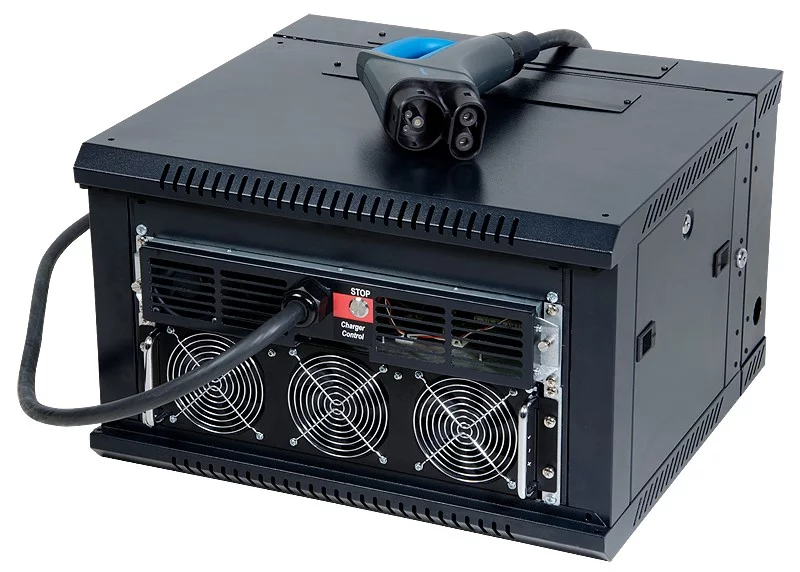 This kit provides EV Charger Manufacturers access to Rectifier Technologies' DC Charging technology for Electric Vehicles, before bringing it to full production. The EV DC Charger OEM Starter Kit combines power electronics from Rectifier Technologies and IoTecha's control interface.
The EV DC Charger OEM Starter Kit includes the following components and services:
30kW rectifier from Rectifier Technologies with the following specification.
| | | |
| --- | --- | --- |
| Currently Available Models | Input | Output |
| RT15 450V* | 3 Phase – 380, 400, 480 VAC | 450VDC | 30kW (per module) |
*Additional RT15 modules can be purchased to be operated in parallel to build higher powered systems.
IoTecha's CCSoM with Pilot Line Control, ISO/IEC 15118, OCPP 1.6J, Rectifier Control, MQTT Client, and other Key Elements.
IoTecha's I2P2 Cloud Platform providing Over-the-Air Firmware updates, Asset Management, Status Monitoring, and Remote OCPP Client Configuration.
For more information, please visit our Starter Kit Page here.