News
RT22 50kW Charger Module
by rectifier technologies | 24 Jun 2020 | News & Updates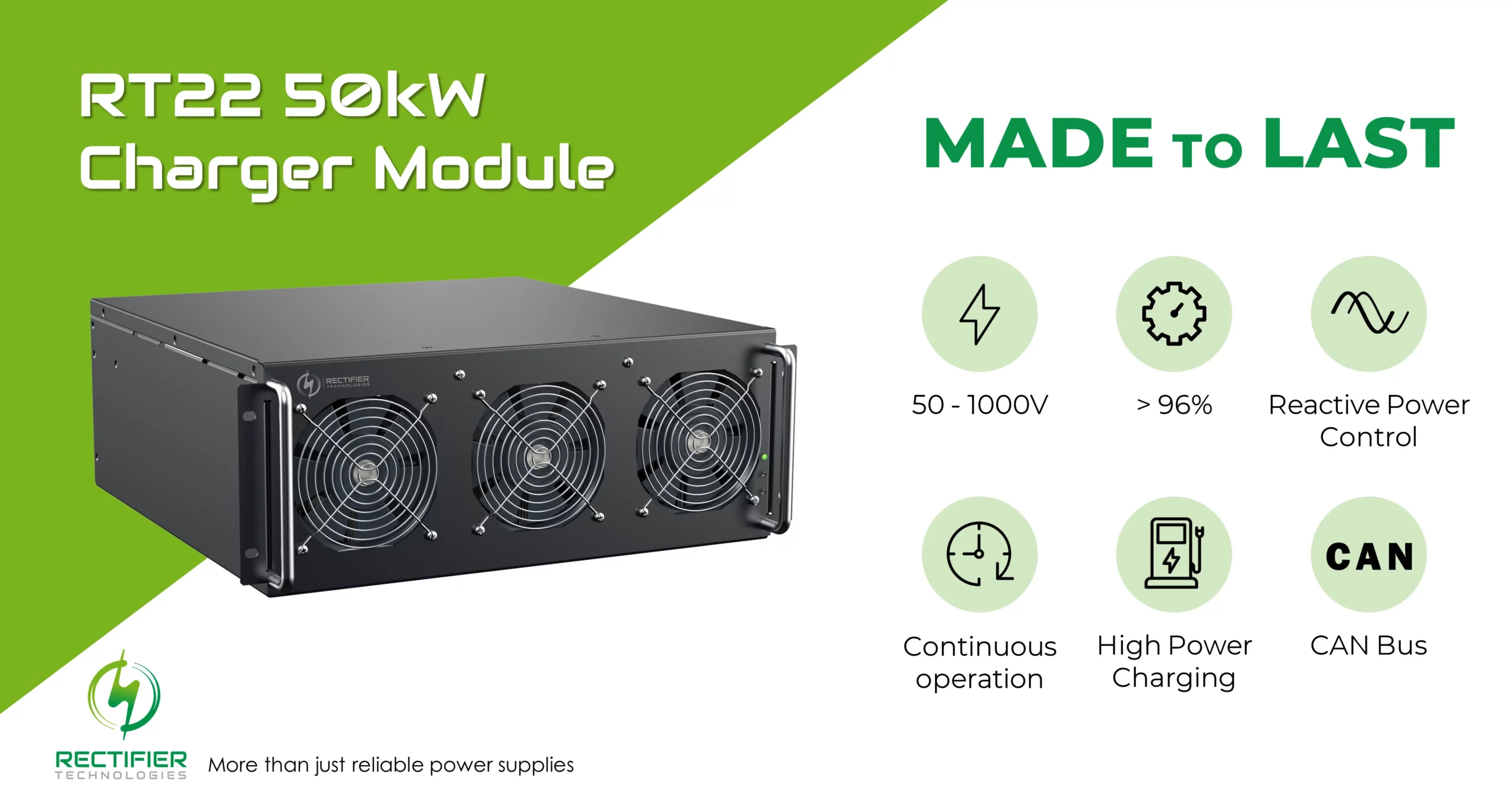 Register your interest using this link, http://bit.ly/2kD0W1P.
About RT22 50kW Charger Module
Rated for 50KW continuous operation in high-powered electric vehicle chargers. Power is delivered in a compact form-factor due to its high-efficiency (>96%) and well-cooled architecture, ideal for reliable and space-saving chargers. Reactive power control is also built-in to maintain stable grid voltage levels without additional network upgrades. Scalable in units of 50kW to suit desired charger power classes and easily integrated to a controller via CAN bus.