News
See you at EVS35 in Oslo, Norway
by rectifier technologies | 19 Apr 2022 | News & Updates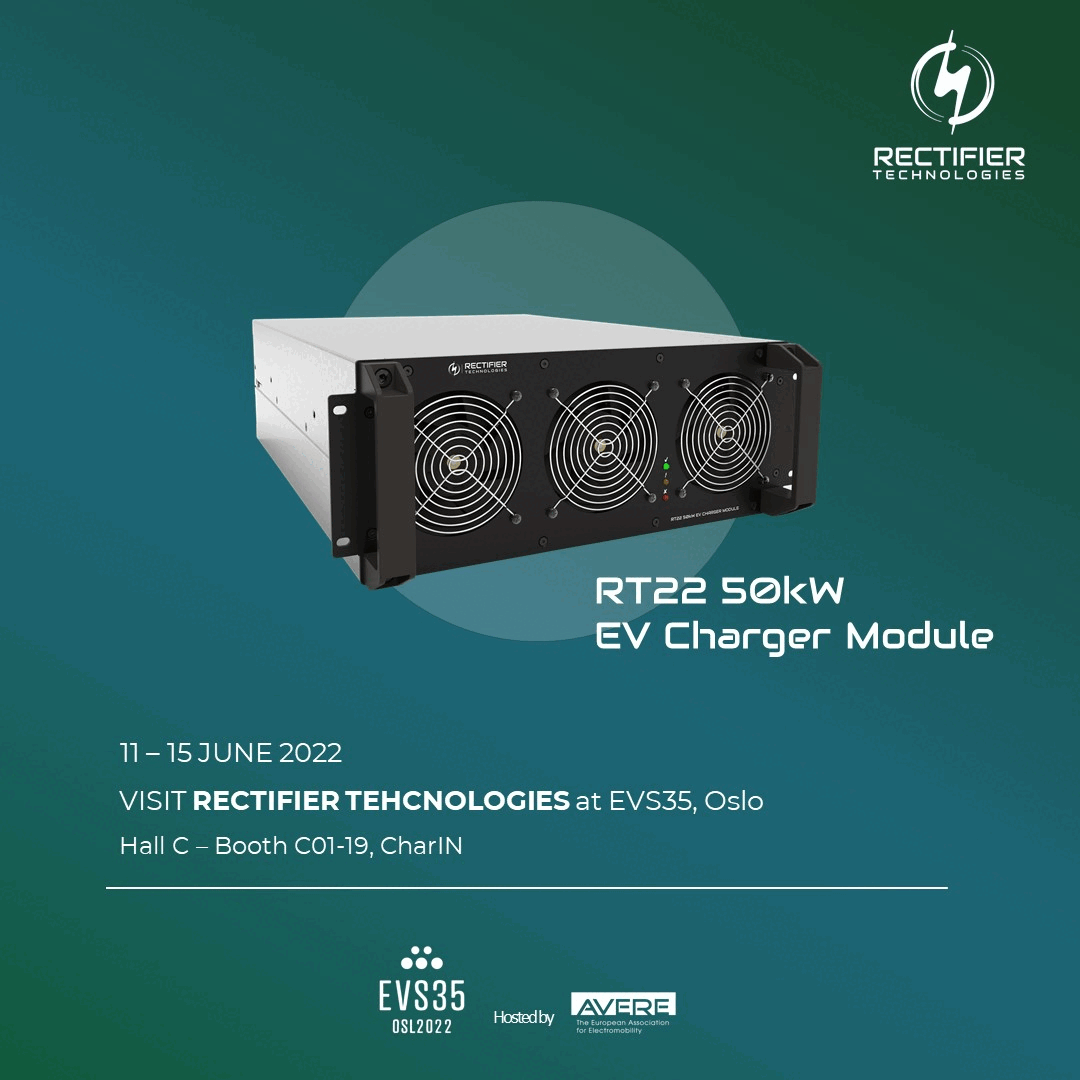 Rectifier Technologies will exhibit in EVS35 (Oslo, Norway), an International Electric Vehicle Symposium & Exhibition between 11th to 15th June 2022.
Check out our latest developments at our booth located at Hall C, Booth C01-19, CharIN.
Schedule a meeting with us here.
You can find more information about EVS35 here.