News
Slim Charging | 11kW DC
by rectifier technologies | 25 Jul 2019 | News & Updates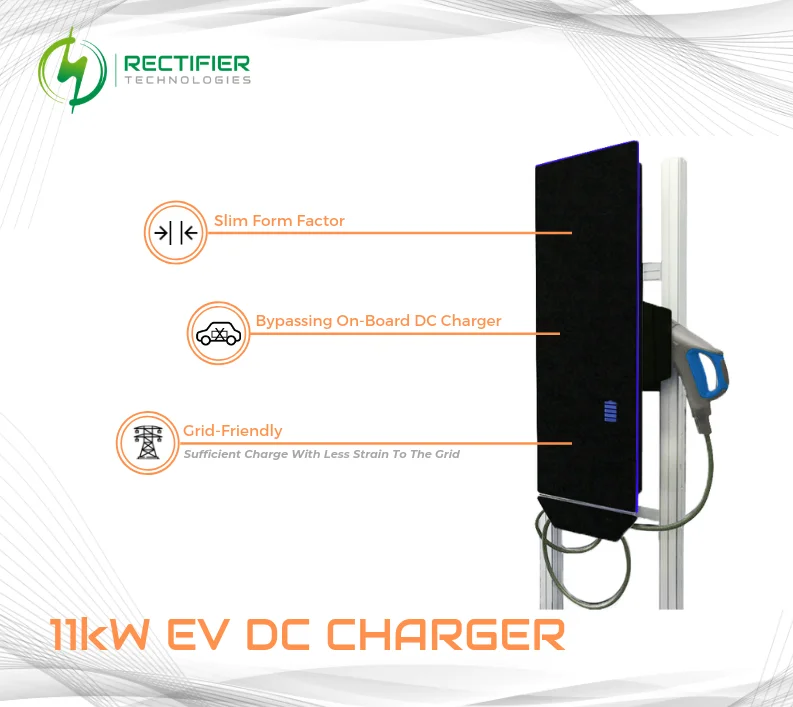 This 'slim' form factor charger converts AC to DC to recharge the EV battery directly, bypassing the on-board charger. This allows EVs to be charged at higher rates compared with AC chargers.
Designed for wall or pole mounted installation, ideal for garages, carports, shopping centres, parking areas and the like.
The 11kW EV DC Charger is able to deliver sufficient charge with less strain to the electrical grid compared with higher power chargers.
For more information, visit www.rectifiertechnologies.com